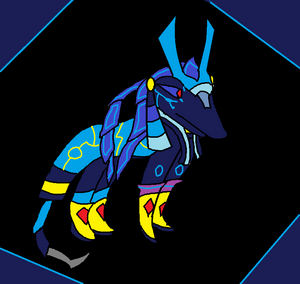 This article is a stub. You can help the Complipedia by expanding it, or the Humanoids will attack it.
Anubist
is a Complien based off Anubis. It is the final evolution of
Anubees
.
Info
Anubists are very loyal to their groups. Sometimes, they hunt alone and sometimes they hunt in groups. Groups or not, their still the best among the Frost-type compliens. They are extremely rare (which means rarer than Anubees). They could jump over a whole bridge. They are very powerful ancient predators.
Trivia
Gallery
Ad blocker interference detected!
Wikia is a free-to-use site that makes money from advertising. We have a modified experience for viewers using ad blockers

Wikia is not accessible if you've made further modifications. Remove the custom ad blocker rule(s) and the page will load as expected.