Go to Compliverse!
A wiki welcoming the creativity of users to create Compliens, Humanoids, Mogurians, and more!
Complipedia was started on January 30, 2011, and now we have a total of 1,824 pages, and 41,916 contributions have been made! Why not help make the counter higher and create some pages yourself?
(view all pages)






---
Welcome to Complipedia!
The next featured Complien you get to vote for! The current voting period is from Saturday, April 1st to Sunday, April 30th. Just go to the main page and vote on the poll that will be there. If you have any specific Compliens you want in the next poll, please contact an active admin before the 31st! The Featured Complien section will be updated with the most voted for Complien on May 1st. Enjoy the wiki!
Want to create a Complien right now? This box below is perfect to do so. Have fun!
---
Featured Complien: Shoam!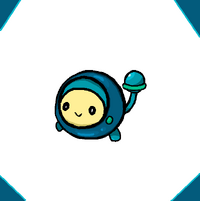 Shoam is the Floating Complien. Shoams have shells around their bodies which allow them to float on the sea without drowning. However, its tail can also function as gills to allow it to move underwater. This skill is rarely used until it grows into Sfleame. Read more...
Weekly Complitition: Fusions
Create Fusions! Fusions are combinations of two Compliens to create a different, stronger Complien. More info can be found on the blog post. See the blog post here!
Join the Chat>
Fact of the Week
Did you know that...
Got an idea? Go here to post a fact and the whole wiki gets to see it!
Ad blocker interference detected!
Wikia is a free-to-use site that makes money from advertising. We have a modified experience for viewers using ad blockers

Wikia is not accessible if you've made further modifications. Remove the custom ad blocker rule(s) and the page will load as expected.