A wiki welcoming the creativity of users to create Compliens, Humanoids, Mogurians, and more!
Complipedia was started on January 30, 2011, and now we have a total of 1,800 pages, and 40,311 contributions have been made! Why not help make the counter higher and create some pages yourself?
(view all pages)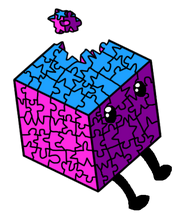 ---
Welcome to Complipedia!
The next featured Complien you get to vote for! The current voting period is from Saturday, October 1st to Monday, October 31st. Just go to the main page and vote on the poll that will be there. If you have any specific Compliens you want in the next poll, please contact an active admin before the 30th! The Featured Complien section will be updated with the most voted for Complien on November 1st. Enjoy the wiki!
Want to create a Complien right now? This box below is perfect to do so. Have fun!
---
Featured Complien: Dreamscaper!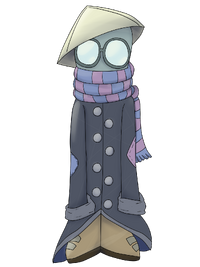 Dreamscaper is the Watching Complien. It is a dual Dream and Mystery-type Complien. Dreamscapers are the main inhabitants of the Dreamscape, a dimension skilled lucid dreamers can enter. They are often seen standing around, watching, though on occasions they may interact with the dreamer. Read more...
Weekly Complitition: Mystoiri
Design Mystoiri! Mystoiri is the evolved form of Pawnoire, and is a Dark/Mystery-type Complien. More info can be found on the blog post. See the blog post here!
Join the Chat>
Fact of the Week
Did you know that...
...At least 753 pages were made in 2011, which is 438 more pages than the next-highest year, 2013?
...Electric Indig can use only two spells, Paralyzer and Electric Indigo Ray, neither of which do much of anything?
...Originally, Devil Cake turned the eater into a monster and Angel Cake reversed it before both were changed to simple marzipan confectioneries?
...More pages link to List of Compliens than to Compliens?
...The type template, despite only being introduced in 2016, is already one of the most used templates on the wiki?
Got an idea? Go here to post a fact and the whole wiki gets to see it!