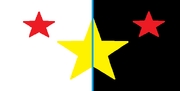 Comprussia
is a country on 
Complanet
that is based on Russia. It is approximately 1 yottanobb from east to west at the farthest points.
States
UCR (United Compliunion Republic)
Erakoterinsky Land
Greater Cyber
Cyberia
Complirkuht
Yakuht
Complex (including Complex Island)
Outer Complirkuht
Compaterinburg
Ad blocker interference detected!
Wikia is a free-to-use site that makes money from advertising. We have a modified experience for viewers using ad blockers

Wikia is not accessible if you've made further modifications. Remove the custom ad blocker rule(s) and the page will load as expected.