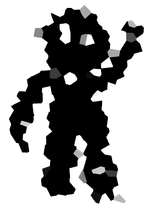 Crystalization
is a spell which distorts the physical nature of a being. The spell causes the victim to grow crystals on its surface and cause the being to have trouble or be unable to move. The spell comes in Low-type (small effect) and High-type (large effect).
Creatures that know how to use this spell
Compliens
Humanoids
None
Mogurians
None
Other creatures
None
Ad blocker interference detected!
Wikia is a free-to-use site that makes money from advertising. We have a modified experience for viewers using ad blockers

Wikia is not accessible if you've made further modifications. Remove the custom ad blocker rule(s) and the page will load as expected.