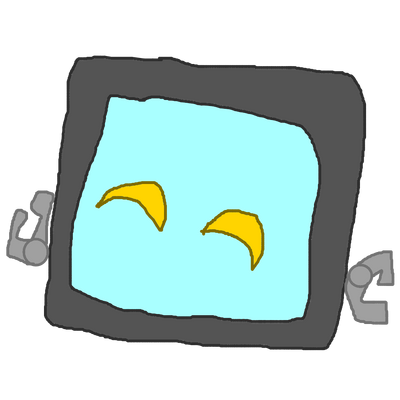 Donfuzz
is a Volt and Cyber-type
Complien
.
Appearance
Donfuzzes have yellow, half-closed eyes, gray, stubby hands, a face like a television screen, and a black frame.
Info
Donfuzzes fool enemies with their cuteness, then shock them with electricity. They hover with electromagnets inside their frames.
Evolution

Donfuzz
This Complien does not evolve.
Trivia
Donfuzzes are very dangerous and can be harmful if provoked. They do not attack enemies by themselves, but only if they are attacked first. Donfuzzes primarily live in Bitland, in the various caves of the region.
Spells
Donfuzz's Moveset

Spell

Element

Effect

N/A

N/A

N/A

N/A
Ad blocker interference detected!
Wikia is a free-to-use site that makes money from advertising. We have a modified experience for viewers using ad blockers

Wikia is not accessible if you've made further modifications. Remove the custom ad blocker rule(s) and the page will load as expected.