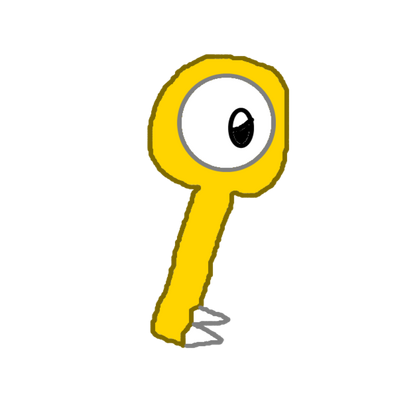 Ekey
is a key-like Mystery and Metal-type
Complien
.
Appearance
Ekeys are yellow key-like creatures. They have a floating pupil in their hole and have two sharp teeth.
Info
Ekeys can open locks with their teeth. They are commonly found around places with lots of locks, but never open things such as bank vaults so robbery isn't commited.
Trivia
Ekey's name comes from key.
Ad blocker interference detected!
Wikia is a free-to-use site that makes money from advertising. We have a modified experience for viewers using ad blockers

Wikia is not accessible if you've made further modifications. Remove the custom ad blocker rule(s) and the page will load as expected.