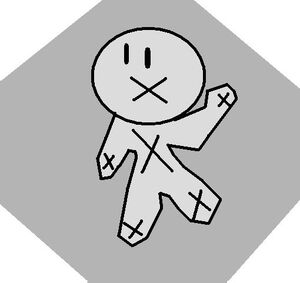 Mutent
is the quiet
Complien
. It evolves into
Quieta
which evolves into
Soundless
.
Appearance
It is a gray personoid with two dot-like eyes, "X"s around its body, and the appearance of a Plani.
Info
They don't make a sound. Nobody have ever heard their real voice.
Trivia
Its name comes from mute and mutant.
It is nicknamed "Silent, but Deadly".
Gallery
Ad blocker interference detected!
Wikia is a free-to-use site that makes money from advertising. We have a modified experience for viewers using ad blockers

Wikia is not accessible if you've made further modifications. Remove the custom ad blocker rule(s) and the page will load as expected.