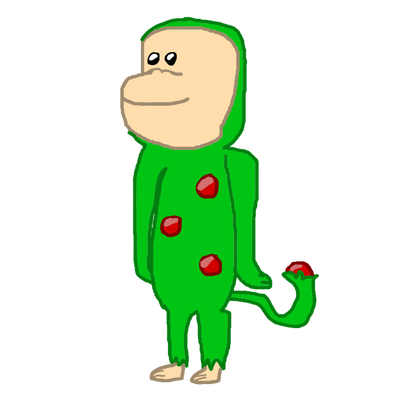 Plankey
is a Complien that looks like a monkey.
Appearance
This Complien appears as a green monkey with red berries on it, which are its food source.
Info
The berries on it are apparantly very delicious, and grow on its body every summer. However, these berrie are rarely eaten by humans, as they ar meant to be food sources for the Plankey itself.
Trivia
Its name obviously comes from Plant and Monkey.
This Complien was made by doej from Moshi Monsters.
Gallery