Pumpking
is a Complien based off a devil and a pumpkin. It is the grown form of
Pumpkoal
.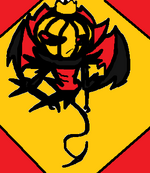 Appearance
A Pumpking looks like a devil with a pumpkin as a head. It has a crown on its head and a tail but no feet. It also has red wings and eyes.
Info
Pumpkings used to eat humans, but now they prefer eating house pets since they are easy pickings. They can also teleport.
Growth
Pumpkoal →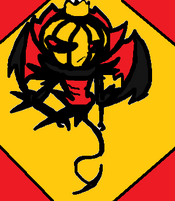 Pumpking
Trivia
Its name comes from "pumpkin" and "king".
Ad blocker interference detected!
Wikia is a free-to-use site that makes money from advertising. We have a modified experience for viewers using ad blockers

Wikia is not accessible if you've made further modifications. Remove the custom ad blocker rule(s) and the page will load as expected.