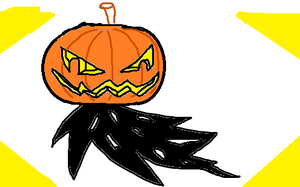 Pumpkoals
are flying pumpkins that wear black robes. They have carved faces. They grow into
Pumpkings
.
Info
Pumpkoals only appear on Halloween nights when kids go trick-or-treating. At that time, a Pumpkoal can camoflauge itself as a Jack-O-Lantern. When kids come nearby, it will scare the kids away from houses.
Growth
Pumpkoal →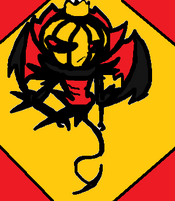 Pumpking
Pumpkoal → Pumkrow
Trivia
A Pumpkoal is approximately 1 meter tall.
Ad blocker interference detected!
Wikia is a free-to-use site that makes money from advertising. We have a modified experience for viewers using ad blockers

Wikia is not accessible if you've made further modifications. Remove the custom ad blocker rule(s) and the page will load as expected.