Rockin
is a Complien based on a rocket.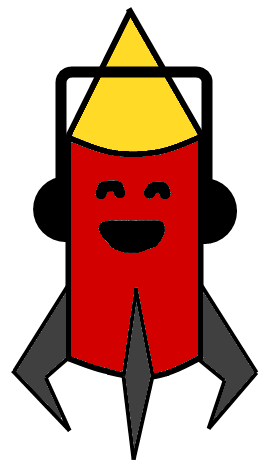 Appearance
Rockin looks like a red and yellow rocket with a face. It usually wears headphones.
Info
Rockin loves his music. He almost always wears his headphones, even when he sleeps (he listens to the songs in his dreams)!
Trivia
Rockin's name refers to "Rocking" and "Rocket".
Gallery
Ad blocker interference detected!
Wikia is a free-to-use site that makes money from advertising. We have a modified experience for viewers using ad blockers

Wikia is not accessible if you've made further modifications. Remove the custom ad blocker rule(s) and the page will load as expected.