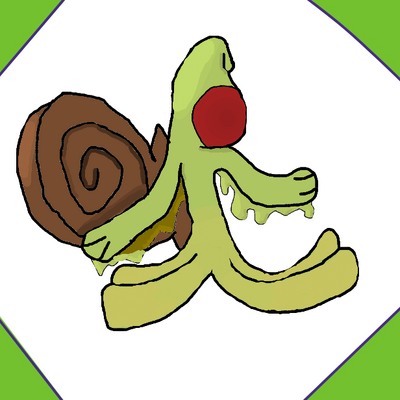 Shelliq
is the Blind Complien. It is an Insect and Toxic-type and is the evolution of
Squelin
.
Appearance
It is a green Complien, becoming more orange as it reaches the end of its tentacles. Its arms have 3 fingers with each dripping with muscus. Its head is tear-drop shaped with its light sensitive spot. On its back is a large shell, which it hides in to defend itself.
Info
Constantly they will cover and attack enemies with mucus, well, what it thinks are enemies. It can barely see anything to identifying enemies is hard for it. However, it attacks with great force and eats it afterwards.
Evolution

Squelin →
Shelliq
Trivia
Its name comes from shell.
Spells
Shelliq's Moveset

Spell

Element

Effect

N/A

N/A

N/A

N/A

N/A

N/A

N/A

N/A

N/A

N/A