A
SinglKlunk
is a robotic Complien with one head.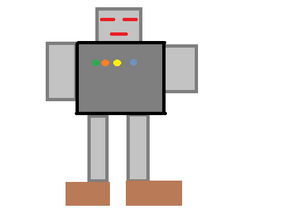 Appearance
A SinglKnunk has blocky arms, legs, shoes and body, it is just a mere robot.
Info
If two SinglKlunk Combine, it becomes a DuoBot. If a DuoBot and a SinglKlunk Combine, it becomes a TriplMachine.
Evolution

SinglKlunk →

DuoBot →

TriplMachine
Trivia
It's name comes from "single" and "klunk".
Gallery
Ad blocker interference detected!
Wikia is a free-to-use site that makes money from advertising. We have a modified experience for viewers using ad blockers

Wikia is not accessible if you've made further modifications. Remove the custom ad blocker rule(s) and the page will load as expected.