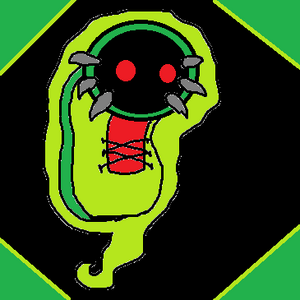 Soles are haunted shoes. They have red eyes that glow in the dark mysterious dephs of the shoes. It has a ghostly aura and claws.
Info
This Complien is known to have killed people by making them step on it. Once your foot gets into the shoe, it will send you to an endless abyss in which no one can escape.
Trivia
The Sole can be taken out by dropping a stick of dynamite inside. The shoe will be unharmed, but the Sole becomes burnt and harmless.
The shoe floats in the air.
Ad blocker interference detected!
Wikia is a free-to-use site that makes money from advertising. We have a modified experience for viewers using ad blockers

Wikia is not accessible if you've made further modifications. Remove the custom ad blocker rule(s) and the page will load as expected.