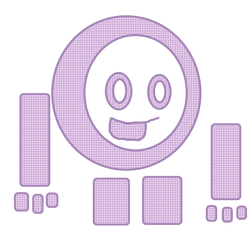 Xenone
is a
Nuclear
/
Light
/
Air
Element
Complien
and the grown form of
Neone
.
Appearance
Xenone looks like a circle with a hovering face. It has 2 arms made of rectangles. It has 2 block-like feet. It gives off a light purple glow.
Info
Xenone has a dimmer glow than Neone because the light is purple. It lights up stuff with xenon inside of its body.
Growth
Trivia
Its name comes from Xenon.
Spells
Xenone's Moveset

Spell

Element

Effect

N/A

N/A

N/A

N/A

N/A

N/A
Gallery
Ad blocker interference detected!
Wikia is a free-to-use site that makes money from advertising. We have a modified experience for viewers using ad blockers

Wikia is not accessible if you've made further modifications. Remove the custom ad blocker rule(s) and the page will load as expected.