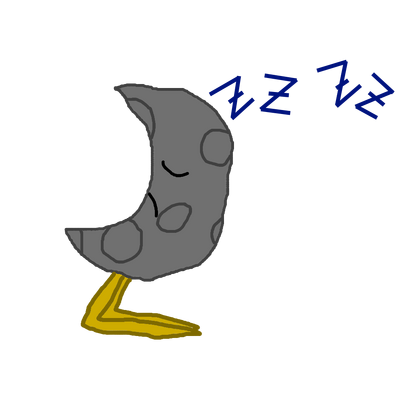 Zeelp is the Moon Complien. It grows into Zleepah. It has a counterpart called Uwake.
Appearance
It looks like the moon with legs and a face.
Info
Zeelp seems to have some connection to the night sky. It knows the names of all the stars, all the planets, and all the constellations; even the undiscovered ones.
Trivia
Scientists tried asking Zeelps how they know all that but they didn't find out for 2 reasons:
It's a secret thaty only Zeelps know.
They couldn't understand the Compliens' language.
Gallery