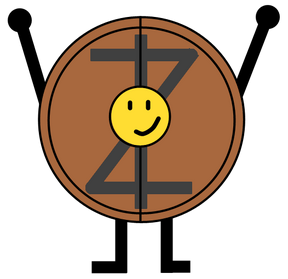 Zenta
is a
Complien
based off a coin.
Appearance
Zenta looks like a bronze coin with a golden center. The gold center has a face on it. He has a symbol similar to the ¢ sign, but with a Z instead of a c. He has two black arms and legs.
Info
Zenta can seperate into three pieces: the gold center and two bronze halves. He has super strength becuase he is made of a tough golden metal. His bronze halves can walk on their own.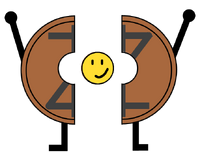 Trivia
His name comes from "Cent" and "Zeta".
There is only one of him, making him Legendary.
He is distantly related to Puzzle Dude.
Ad blocker interference detected!
Wikia is a free-to-use site that makes money from advertising. We have a modified experience for viewers using ad blockers

Wikia is not accessible if you've made further modifications. Remove the custom ad blocker rule(s) and the page will load as expected.