Notice: This page is historical and is marked as important. It has been protected and is only editable by administrators. Please request changes at its talk page, leave a comment, or discuss it at the forum.
Zleepah is a Complien based off of night. Its the evolution of Zeelp. It has a counterpart called Ahwake.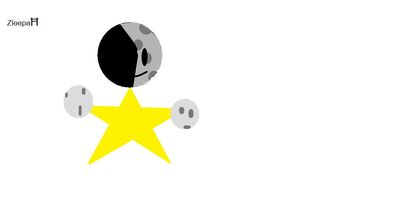 Appearance
Its head changes depending on the moon phases and has two dot shaped eyes and a mouth. It's body is shaped like a star and has asteroids for hands.
Trivia
This is one of the wiki's creator's favorite Compliens.